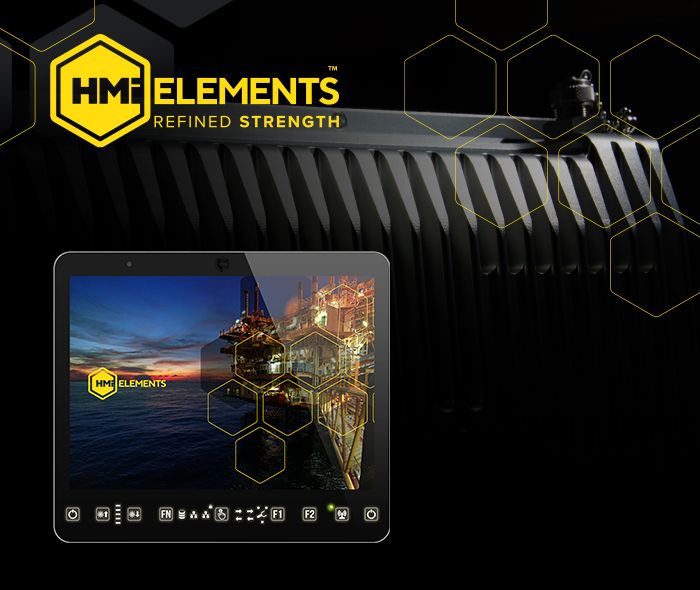 There's a place for tablets in hazloc environments but not in mission critical operations, argues Rob Gaines, VP Sales HMi Elements.
If 2020 taught us anything, it was the need for businesses to be flexible and this is especially true of not just how business operates in terms of working from home but how we approach applying the correct technology to match the job/application in the most reliable long term cost effect approach.
In our world, oilfield services companies have an added layer of complexity to contend with where working on rigs and in oilfields can't be substituted for working at homes and remote locations – some people have to be in the field.
For the upstream segment where people work in hazardous environments, the approach to digitalisation is paramount. Flexibility and operational safety can boil down to knowing when to use a tablet and when to use a fixed mount workstation.
There has been a surge in the use of tablets in certified Zone 1 and Zone 2 hazloc environments in recent years, some is managed well and others less so. Tablets clearly offer benefits, they can be easily transported around the work area and swapped between people, creating fluidity so decisions can be made on the fly. Tablets are also useful for collecting, sharing and accessing information in the field to provide valuable business insights that can be quickly acted on by remote based colleagues.
Whilst mobility benefits are clear, using tablets as mission critical tools where uptime is critical, is a risky strategy. Deploying a tablet in this high-pressure operation can lead to down time, delays and an overall company safety risk for mission critical services. For example, tablets run on battery power where there is a limit for time of use before it dies. Charging, plugging anything into a tablet include I/O (USB, Ethernet, comms) in a hazardous location violates the certification compliance.
Computing in hazardous areas almost always requires connectivity options such as intrinsically safe ethernet and USB, generally unavailable on tablets. This leaves sole reliant wireless communications which can be difficult to maintain. Normally, oil and gas services are needed where there is a high volume of metal and cement to impede the wireless signal. And over time the internal battery life will not hold its charge as long as advertised. Especially in harsh cold and hot environments.
There is a reason fixed mount workstations are engineered from the ground up and that is to ensure they are reliable, fully certified, allowing for flexible communication, and permanent power – all at great time and expense to the manufacturer. Operating temperatures can vary widely and high solar loading can make the tablet and screen unreadable or turn off, all factors accounted for in specialist designed products.
A further point to consider is tablets are easier to drop, damage or are misplaced and even stolen.
So while tablets are useful for simple information processing tasks such as training in the field, inventory and PM inspections, when it comes to mission critical operations, fixed mount workstations remain the safest, most secure investment value for purchase over time. The last thing we need to see is a safety risk in a hazardous location with equipment not designed for mission critical use.
Rob Gaines is VP Sales of HMi Elements based in Houston, Texas