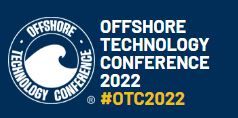 We are pleased to announce our attendance at Offshore Technology Conference, commonly known as OTC, on the 2nd - 5th May 2022 in Houston, Texas.
OTC, a global event, that connects offshore energy professionals from more than 130 countries and typically attracts 60,000+ attendees to the world's energy capital, Houston.
OTC has been a key event in HMi's calendar for many years. The large international participation presents excellent face-to-face opportunities to share technology, expertise, products, and best practices in the oil and gas sector.
As we enter the "post Covid" era and doing our part to support OTC 2022 turnout, we hope to see a return to previous attendance levels with over 350 technical presentations delivered by offshore energy professionals and 564,000+ square feet of exhibition space packed with exhibitors.
We will be exhibiting in the British Pavilion on stand number 1533-M, showcasing our full range of Zone 1, Zone 2 HMi's and our Zone 1 DAQ.
We can't wait to re-connect with both familiar and new faces in person and without restriction. If you would like to book a time slot to come along for a chat please email me directly.
Regards
Rob Gaines