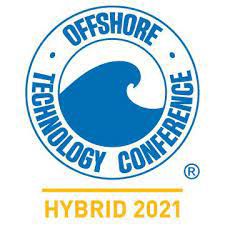 Dear attendees,
At HMi Elements, OTC is always a cherished time of year. It's a chance for our industry to come together to share knowledge, innovations, expertise to meet up with old friends and have those all-important collaborations and conversations that just aren't always possible over the phone or through FaceTime or Zoom.
It's safe to say that we were very much looking forward to adding to our decade-plus of attendance. Unfortunately the pandemic has once again prevented us from exhibiting. Be assured however, that we have an ongoing commitment to OTC that does not waiver. As soon as we are able to exhibit, we will.
Despite the lockdowns and restrictions that we've been experiencing since March 2020, in true HMi Elements form, we haven't stood still. Quite the opposite. We've used the time to innovate, develop and respond to the challenges that have been created and amplified by the pandemic.
In response to not being able to fully engage with you, our clients and industry peers in person, we launched a free, live video consultation service so that you can learn more about our products, how they work and just why they are so important in the field. The initial response has been fantastic and we continue to receive regular inquiries that we're able to respond to, through the service.
As restrictions are lifted, we'll continue our consultation service so regardless of where you are in the world, we're on-hand to show why we're the right partner for you and how we develop products designed especially for your business.
We've also been listening to the challenges others in our industry have faced and we've again responded. We've launched a global first, and our hazloc certified HMI's are now available to rent on a daily basis. The rentals are priced in a way that is the perfect solution to capex and cash flow pressure and when you urgently need state of the art kit.
Looking ahead, as the next 12 months progresses, we'll continue to do what we do best - innovate and develop industry-leading technologies for the oil and gas sector, as we adapt to the new world we now find ourselves in.
We are all very much looking forward to being back at OTC next year, in-person and to sharing what we've been up to and how we can help your business.
Rob Gaines will be in touch soon to arrange a get together with any of you who may be attending and would like an informal catch up. To those attending or exhibiting at OTC 2021, we wish we could be with you and hope you have a great four days.
Until next year,
Howard Gould